Promotional Products & Custom Orders
For your client, a magic bean is a fun gift. For your business, it is a clever tactic.
Magic beans are the perfect promotional product. Get your business name, logo or unique message laser engraved onto a set of 100% natural, eco-friendly beans.  Add them to promotional giveaway bags, use them as a 'thank you' for orders or even send them out as a Christmas gift to loyal customers.
People are naturally curious and the idea of a plant branded with a singular message will tempt even the most unlikely gardener to track down a pot and some soil.
The options are endless, here are just a few of the ways our customers have used our custom magic beans over the years:
Promotional Items and Giveaways
Corporate Gifts
Employee Appreciation Gifts
Favours for Christenings, Weddings, Anniversary celebrations
School Projects
Special Events, Expos, Trade Fairs
The only limit is your imagination, so contact us today to discuss your idea and find out how we can help you.
Prices vary depending on quantity required. Discounts available for large orders.
Lead time approximately 4 weeks from date of confirmation.  
Numerous packaging options available, from simple recycled cardboard backing cards to beautiful custom engraved wooden pots containing soil. Our designers can work with you to create the perfect experience for your promotion, event or wedding. Or if you'd just like naked beans in bulk, that's fine too.
What Our Clients Say:
Live Love Bean magic message beans delivered my business excellent CRM value and real return on investment. These beans inspired my clients not only to make contact before my reps could contact them, but it generated an exciting Social PR campaign that lasted several months. They are both the most inexpensive and valuable corporate gift I've ever given.

~ Talk About Creative
Please complete the form below to send your enquiry and receive our wholesale price list. A magic bean specialist will be in touch within 24 hours!
Personalised Corporate Gifts

Show your clients or employees you appreciate them, celebrate a milestone or simply say "thank you". A personalised magic bean growing kit is a unique way to nurture business relationships.

Personalised Corporate Gifts

Eco-Friendly Promotional Products

Whether it's product launch, trade show, or any other event - magic beans are a sustainable way to promote your business. What could be friendlier to planet Earth than a seed?

Eco-Friendly Promotional Products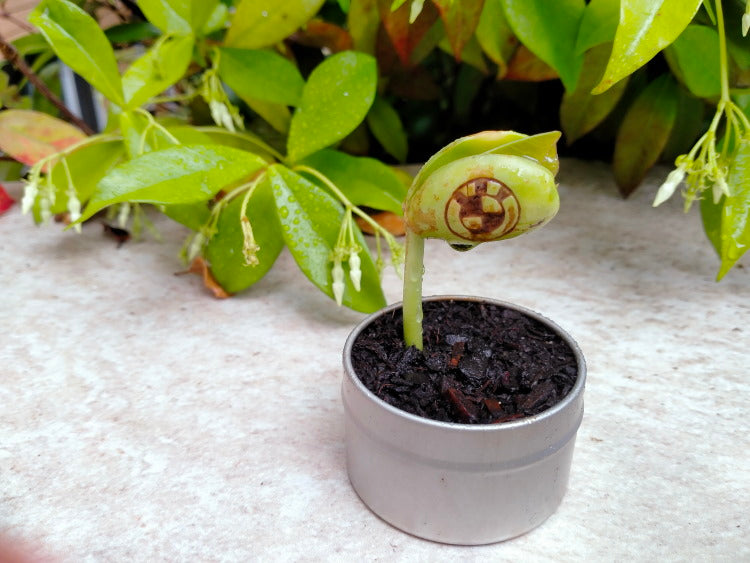 Want to see your logo on a talking plant?
We work with schools, universities, charities, not for profits and organisations of all shapes and sizes.
The best beans are those that you envision yourself.
Whatever your mission or project, there's a bean here for you!
Explore Now